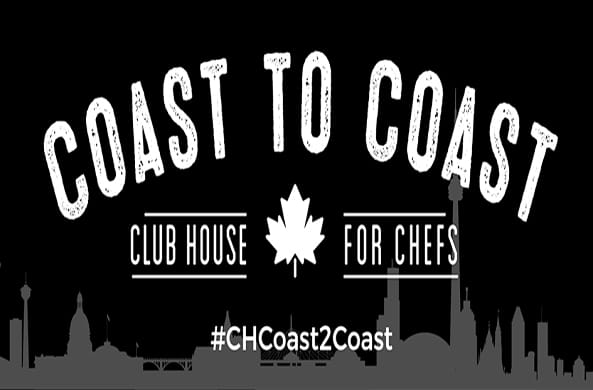 Club House for Chefs travels Coast to Coast :: Edmonton Episode 2
March 07 2019
Road trip! Club House for Chefs began the inaugural Coast to Coast tour of Canada's culinary landscape, and you're invited to watch as it happens. Join us as Club House for Chefs continues the Edmonton inaugural tour with Episode 2.

Of course, no culinary tour of Edmonton would be complete without cooking up a storm at nearby hotspots, using the locally sourced ingredients firsthand to create three new Club House-enhanced recipes.
First up was Baijiu, an eatery and cocktail bar by Executive Chef Alexei Boldireff, for some delicious Asian fusion. With La Grille Brazilian Style BBQ Seasoning, Keen's Dry Mustard, OLD BAY Seasoning and Club House Cracked Black Pepper on hand, they teamed up with Chef Boldireff for the formation a savoury new appetizer, the Brazilian BBQ Pork Sausage Bao with Mustard-Pickled Apple.
A third addition to Chef Brayden Kozak's Three Boars Restaurant Group, the next stop was Wishbone, a burger and oyster bar. There, Club House and Chef Kozak teamed together to heat up menus nationwide with a Fiery Habanero & Roasted Garlic Popcorn Shrimp recipe featuring the NEW La Grille Fiery Habanero and Roasted Garlic Seasoning and Club House Ground Black Pepper.
Following up a cold commute with hot comfort was classic French contemporary establishment The Marc, helmed by Chef Spencer Thompson. There, Chef Thompson demonstrated the versatile nature of Thai Kitchen Green Curry Paste and Thai Kitchen Coconut Milk through the collaborative creation of a tasty Coconut Curry and Fava Bean Soup recipe, perfect for chilly Albertan days and beyond.
Rounding off the tour, and the team's appetites, was River Cree Resort & Casino's SC Restaurant, a recently rejuvenated casual dining destination managed behind the line by none other than their guide for a day and Indigenous education leader Chef Shane Chartrand. Inspired by generations-old culinary traditions of his First Nations roots, Chef Chartrand continued his mission of storytelling through food with his latest creation, a Salt Roasted Beet Sala with Candied Pistachios and Coconut Cream, seasoned with care using Thai Kitchen Red Curry Paste, Thai Kitchen Coconut Milk and Club House Oregano Leaves.
Stay tuned as the Coast to Coast adventure continues with a journey to the Manitoban capital of Winnipeg. You can follow along on Instagram by following @CH4Chefs/ #CHCoast2Coast as they unveil new dishes and destinations with special guests including Chefs Mandel Hitzer (Deer + Almond), Sean Bernard (Oxbow), Jesse Friesen (The Merchant Kitchen) and Christa Bruneau Guenther (Feast Café Bistro).