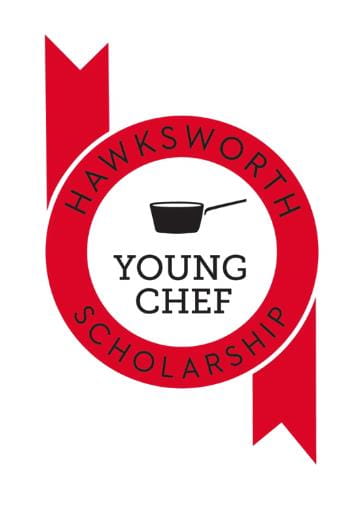 Hawksworth Scholarship begins the hunt for Canada's best young chefs
February 24 2017
Young and promising chefs are being encouraged to apply for the Hawksworth Young Chef Scholarship competition.
Now in its fifth year, the contest asks Canadian chefs, aged under 28 and working full-time within a professional kitchen, to come up with a recipe for a main course dish using select ingredients from the competition's pantry.
Protein options are scant, consisting of two whole rainbow trout and canned escargot, but applicants can get inventive with the long list of vegetables, fresh herbs, spices and oils.
They won't be able to get too carried away though; the recipe must be completed within two hours and be able to feed four people.
Shortlisted chefs will be chosen by chef David Hawksworth with successful applicants demonstrating a well-thought out and creative dish, their considered use of common table ingredients, recipe thoroughness, as well as the accuracy of costing based on market prices and the practical method and timeline of the dish.
The winner receives $10,000 and a placement at one of the top restaurants in the world, but more widely, the competition aims to act as a springboard for talented young Canadian chefs to get a head start in their career.
Chef David Hawksworth commented: "In the past four years, I've been amazed at the level of excellence these young chefs bring to the table and I'm sure the fifth year will prove no different.
"As always, I'm excited to meet these brilliant young cooks and truly proud to be a part in the start of their fruitful careers as chefs."
The initial application process closes on April 1st, with regional heats held in Toronto, Calgary, Montreal and Vancouver throughout May ahead of the grand final on September 16th.
Hawksworth and Hawksworth Restaurant's head chef Chris Stewart will be joined by a leading chef from each city, including Mark McEwan in Toronto, Vikram Vij in Vancouver, Normand Laprise in Montreal and Justin Leboe in Calgary.