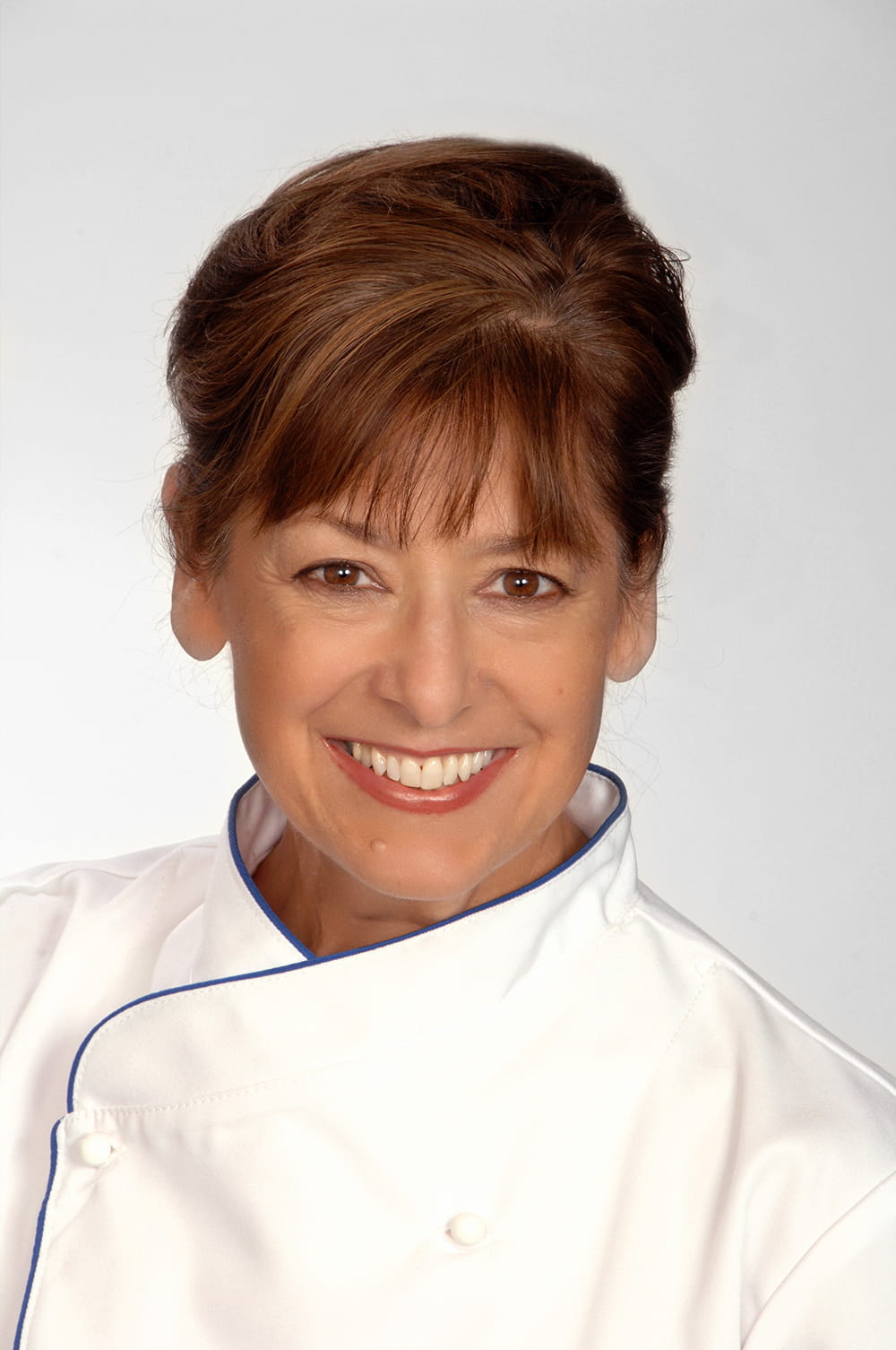 Teaching the Next Generation of Cooks
April 28 2017
Born to a Ukrainian family in the heart of Montreal, Executive Chef turned college Culinary Educator Anne Yarymowich began experimenting with local and ethnic cuisine from her home kitchen at a very young age.

Years later, Anne graduated with a fine arts degree from the University of Ottawa, eventually moving on to, and graduating from, the Culinary Management programme at the George Brown College Chef School.

Her love of art and food soon combined as she held the position of Executive Chef at Toronto's AGO for 17 glorious years. Her career has now come full circle, allowing her to teach up-and-coming culinary students at the same culinary institution from which she graduated.

We recently spoke to Anne to find not only how she valued and benefited from her culinary education but how she's using her expertise and alumni-nostalgia to benefit her own students each year.

You attended George Brown College's Hospitality and Culinary Arts program. What was your most valuable learning during that time that you still reference now?

There's so much I learned during my time there. Where I had worked prior was not a high-end operation so everything was very fresh and new to me. I was quite naïve in terms of what the industry was about. I just knew that I loved to cook.

What I really valued were the Food Theory courses. I had a great instructor, Professor Lough, who was extremely knowledgeable and inspiring. This lead me to expand on my knowledge, developing characteristics and skills like discipline, organization and following through with classical finesse and techniques.

Fast forward to today, you're a Culinary Professor, teaching the same program you attended. What are some of the biggest changes in culinary education you've observed from the time you were a student in the program?

One of the most important changes I have noticed is in the quality of food product that the students receive. The variety and abundance of raw materials has greatly improved as well.

The overall programme has been updated to reflect industry growth while the level of passion and expertise in the chef instructors continues to be of the highest calibre. The faculty here is incredible. They are very committed to their craft and to the students.

For Club House, flavour is always front and centre in everything we do. Do you believe that a seasoned palate can be taught? If so, how do you go about teaching something as subjective as recognizing good flavour?

Absolutely, it can be taught, like teaching any skill or development. Just as you can teach someone how to exercise their body, you can guide them in exercising and developing their palate. The main techniques involve asking questions, providing instruction and encouraging students to be mindful when tasting and eating. It's about being conscious of flavours, textures, temperatures, visuals and sounds while engaging each of your senses.

This method can lead to a greater level of enjoyment, training students to eat more selectively and to analyze as they try new things. I encourage them to engage the brain, their senses and really think, "what am I tasting?" I want them to ask, "what is it? Is it spicy, sour, sweet, bitter? What are the flavour components at play here and are they something that can be enhanced or modified?

What is the number one thing you'd like future chefs to learn and take with them once they graduate from George Brown?

I think the number one thing would have to be enjoyment and really learning to find the joy, the beauty and the wonder in cooking. There are so many difficult aspects of the industry (long hours, physical labour, etc.). We need to find what we love about it to make it worthwhile. I want students to head into their culinary careers with a desire to revel in the industry and feeling passionate about what they do. It's the love of the game that's going to keep them motivated.

Mentorships and apprenticeships have been a major part of culinary career paths for as long as the field has existed. Do you think they're still relevant in the digital age?

Absolutely, especially since it is such a sensory discipline. You can watch a video of someone making a recipe but until you actually experience it one-on-one with your hands, eyes and nose, it's a completely different experience.

Learning from someone who has a wealth of knowledge in their body memory is irreplaceable. They can impart so many nuances that computer-style learning could not. The internet is an incredible resource that I value greatly but nothing beats a hands-on, one on one mentorship.

How do you prepare your students for the first kitchen they'll work in as an apprentice?

It's such a huge learning curve. We have to focus on skills, while also teaching self-discipline, how to listen well and how to enjoy the beauty of in-the-moment experiences.
This is the kind of industry where there have to be many zen moments while you're getting into a zone. Not every moment is going to be about creativity or executing something spectacular but the multiple smaller experiences make up the big ones so appreciate the beauty, usefulness and impact of these smaller occasions with complete patience and awareness. Just be in the moment.

What is the best thing a young, up-and-coming chef can do to produce excellent food and have longevity in this hyper-competitive industry? How can a young chef out of school balance confidence with humility?
Up-and-coming chefs have to stay in the know, dine out frequently and know what food trends are. Focus on what you're doing and what others are doing as well. Also, read, read, read; there is so much information online and offline. Books are just as important as what's on the internet so learn from the writing of others and what's going on in the industry and with the planet. Keep current while also moving forward.

Be sure to ask intelligent questions. In one way, you're expressing that you don't know everything and you're respecting someone else's knowledge while being an active listener. Have confidence in what you produce while also being able to ask for feedback because that's where the learning is. Humility and balance; learn to walk the fine line in-between and to find your balance walking that line.