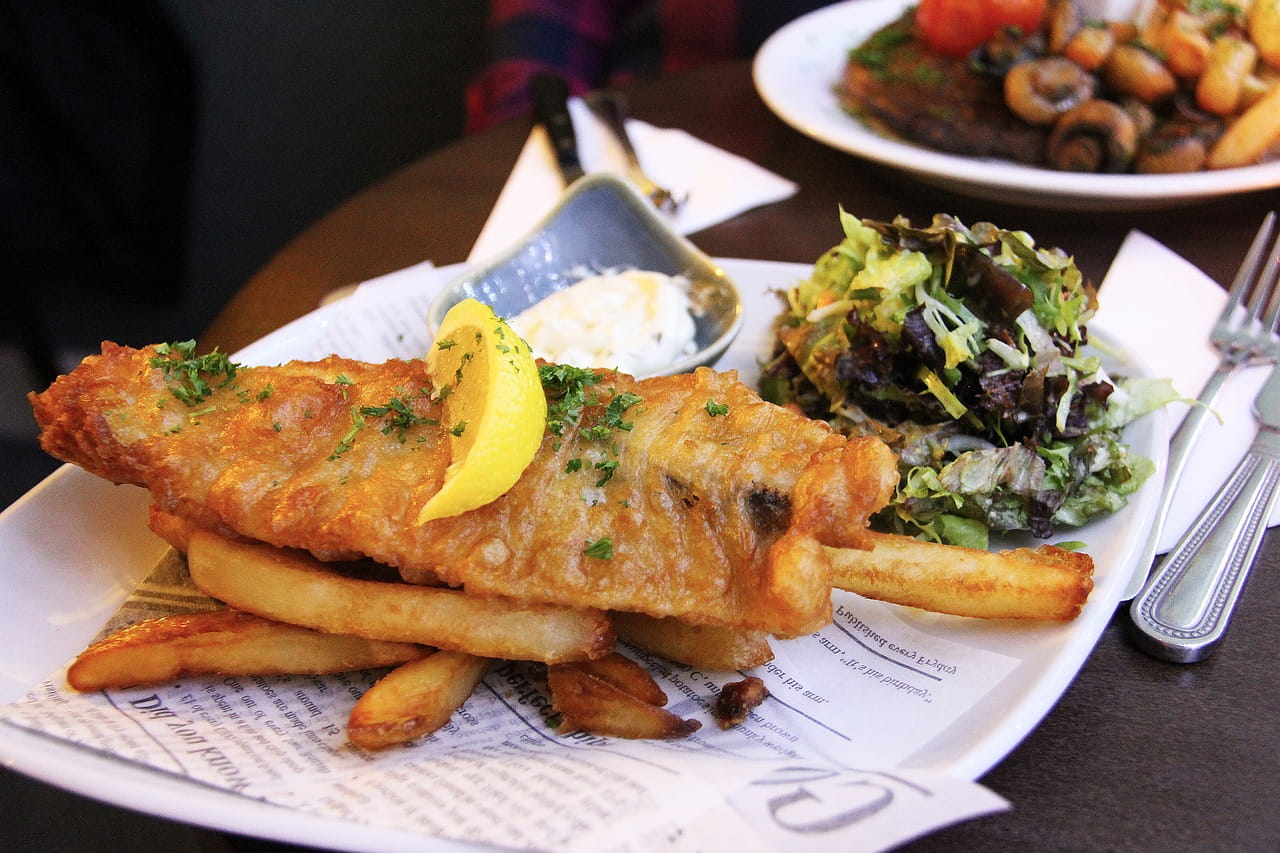 5 Reasons why beer isn't just for drinking
August 06 2019
It might not have reached the heights of wine in the eyes of many gastronomes who like to pair their food with the perfect drink, but beer undoubtedly provides a great accompaniment to many meals.
From light snacks like nuts and pretzels to more substantial meals like burgers and steaks, there are countless dishes that go perfectly with a cold beer.
However, this ever-popular beverage can be much more than a simple accompaniment to food; it can be a key part of the process of preparing and cooking all sorts of delicious fare. Here are five ways beer can make a tasty difference to some mouth-watering meals:
1.

Adding beer to batter
Giving traditional fish batter a new lease of life with a dash of beer is a popular option that can add something special to your seafood dishes.
The beer has a carbonating effect on the batter, making it lighter and crisper. It doesn't have to be restricted to fish, proving just as effective for onion rings, calamari or tempura.
Various types of beer can be used in batter, from full-bodied stouts and brown ales to wheat beer and lager. One option is to coat chunks of cod or pollock in a batter made from flour, beer and a dash of caster sugar, and serve them with a dipping sauce made with mayonnaise, lime juice and coriander leaves.
2.

'Beer butt chicken'
This is a particularly unusual (and often crowd-pleasing) option that actually uses the beer can as part of the cooking process. The can is left half-full and inserted into the cavity of the chicken while the bird cooks.
The idea behind this is that the steam from the beer helps to cook the inside of the chicken, making the meat beautifully soft and tender. It can be cooked either on a barbecue or in an oven, flavoured with a rub made from cumin, paprika, brown sugar and chilli powder, and served with any combination of potatoes, vegetables and salad.

3.

Livening up soups and marinades
There are countless ways beer can be used to add some extra flavour and excitement to soups and marinades.
If you're making a simple onion soup, for example, why not try gently cooking the onion and garlic for up to 40 minutes before adding in some flour and beer, which wonderfully complements the sweetness of the onion.
Another alternative that is sure to go down well with lovers of American-style dishes is beef ribs marinated in spices and braised in a mix of beer, onions, chicken stock, thyme and treacle, all served up with American mustard, onion rings and slaw.
4.

On fish
Traditionalists might suggest fish is best paired with wine and red meats better suited to beer, but there is no reason why beer can't be used to add an extra dimension to simple but delicious dishes like grilled fish.
If you're in the mood to create something Caribbean, try making a marinade out of Jamaican beer, onion powder, sweet smoked paprika, thyme and other seasonings of your choice, and pouring it over some red snapper or bream.
Once the fish has been grilled for 15 to 20 minutes it will have absorbed some of the amazing flavour of the marinade, and you can baste it with a little extra beer as it cooks.
5.

In cakes
Anyone who has ever sampled chocolate and Guinness cake will be able to tell you what the right choice of beer can add to a good cake.
The famous Irish stout lends a distinctive tang to the chocolate sponge, and a topping made of double cream, icing sugar and possibly even a splash of champagne adds some extra luxury.
This could be the perfect option for satisfying anyone with connections to the Emerald Isle next time St Patrick's Day comes around.