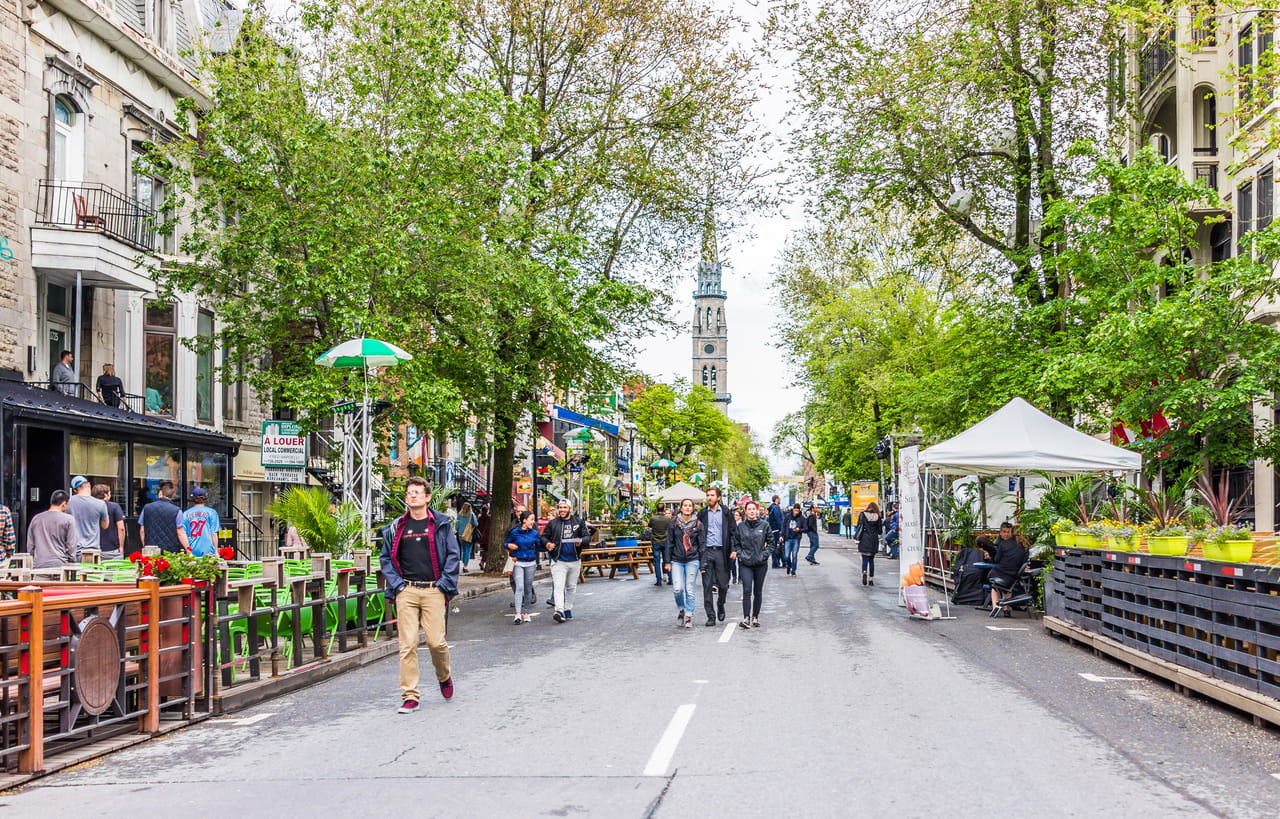 Montreal magic? Here's just 150 or so places to try
November 21 2018
If anyone had any doubts about the quality or variety of cuisine on offer in Montreal's restaurants, they certainly aren't employed by the city's tourism chiefs.
Tourisme Montreal has just published a list of 150 restaurants participating in an event called MTLaTABLE, which will run from November 1 to 11. It is designed to highlight the best chefs and restaurants in the city.
A clue to the strategy is the numbers. Any city with 150 outstanding restaurants must be a great place to eat out in. Moreover, with so much competition, the standard is bound to be high and the range of cuisine on offer very broad.
The festival will certainly be a good time for those not familiar with the Montreal scene - and who could say they had eaten at all 150 anyway? - to come and try what is on offer. There will be fixed-price menus available for $23, $33 or $43, with a few offering brunch for only $17.
Presented by Aeroplan, the event is in its seventh year and will once again seek to show the high standard of food on offer in Quebec, with the province's ingredients taking centre stage as they form the basis of a range of innovative dishes.
Another element of the event will be the Cacao Barry challenge, which will provide the opportunity to taste the best chocolate offerings on the Montreal culinary scene.
President and CEO of Tourisme Montreal Yves Lalumiere said: "MTLaTABLE is one of Montreal's biggest fall happenings. We're delighted to turn the spotlight onto local cuisine and showcase Quebec products on menus across the city. It's a great opportunity to discover outstanding restaurants and taste new things."
It's not just about getting people into Montreal restaurants in the first few days of November either. Using the #MTLaTABLE hashtag, it is hoping to spread the word far and wide. Those using the hashtag will be asked to nominate their favourites.
The array of cuisines on offer is certainly broad. For example, anyone who fancies trying French food will naturally find plenty in this Francophone city, with Bonaparte offering a three-course meal for $43. Nothing gets more quintessentially French than a starter containing snails, even if one of the other options includes cheddar cheese.
Le Valois is another classic French brasserie, with a Quebec cheese - ruban bleu - in its starter and Guinea fowl supreme among its mains choices. When not going for the festival's set menu, diners can enjoy French specialties like foie gras, tartar, black pudding and smoked fish, produced by chef Gavin Gourdon.
These are just a couple of the top French restaurants to choose from, with others including Martin Juneau's Pastaga, which has a strong focus on organic food.
Italian restaurants are also well represented. Le Marche Italien Le Richmond offers a good choice of meaty and vegetarian dishes in its $33 menu, making it a good option for parties split between vegetarians and non-vegetarians. The vegetarian mushroom risotto with pecorino and truffle oil may prove particularly enticing.
Moleskine also offers a wide array of Italian dishes, and as well as providing both vegetarian and gluten-free food, it is participating in the Cacao Barry challenge. Since Italian puddings use chocolate better than most, chocoholics can be expected to flock there to try the dark chocolate flan with basil genoise, cocoa crumble and Quebec sea buckthorn.
Those seeking out new cuisine can try a taste of the East at India Rosa, or the superb local wares on offer at Radicelle. Accords Le Bistro is likely to be another good choice for anyone focused on the best Quebec has to offer.
For a wider range of North American foods, Le Petit Opus may be the place to go. For those preferring a cheeseboard for dessert to chocolate, this could be just the place as its $33 set meal features a trio of Quebec's finest fromages.
With a huge choice available for seafood lovers, vegetarians, vegans, those seeking gluten-free food and the folk who just want the sweetest chocolate treat imaginable, there really will be something for everyone. If that phrase sometimes seems trite, it won't be in Montreal next month.
Quite simply, the city has outstanding quality and variety in its cuisine. Small wonder the festival has become well established, for there is clearly much to shout about on the banks of the Saint Lawrence River.