Lawry's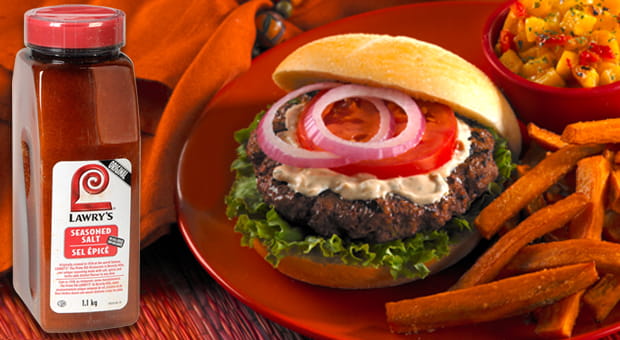 For 75 years, Lawry's products have added flavour and inspiration to every meal.
Lawry's Seasoned Salt originated in 1938, with Lawrence L. Frank's creation of this unique blend of salt and spices to add sensational flavour to beef at his "Lawry's The Prime Rib" restaurant in Beverly Hills. The rest is history. Since then, the Lawry's brand has become a staple item in restaurants and gourmet kitchens across North America.
In addition to the popular Seasoned Salt, there are two Lawry's seasoning blends available in Food Service: Cajun and Lemon Pepper.