Hy's of Canada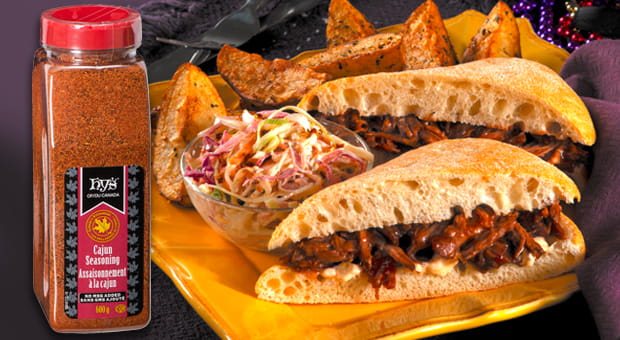 Hy's Seasoning Salt was developed by the Master Chefs in the kitchens at Hy's, an all-Canadian steakhouse tradition. Hy's Seasoning Salt was soon distributed to restaurant kitchens across Canada. The Food Service product line has since expanded to include Hy's Cajun Seasoning.
The classic flavours of Hy's Seasonings make them perfect for use in your recipes. Hy's signature Seasoning Salt is so versatile that it can be used in a variety of dishes. Hy's Cajun Seasoning imparts a bold, spicy flavour that is ideal for Louisiana-style cooking.
Start your own tradition by adding Hy's Seasonings to your menu today.